NOW
YOU CAN
OWN THE STREET
Wall Burners

is your source for

official street-art NFT collectibles

Wall Burners works with the most exciting street artists to create the official digital versions of their artworks.

We call these digital masterpieces : Burns.

And in every collection we drop, we turn carefully curated street art into everlasting collectibles that you will love to own, enjoy and trade.
"Wall Burners is committed to create a
new breed of digital artworks

.
We believe

Art

and

Technology

  must work hand in hand to make it happen."
Burns

are more than NFTs

They are beautiful, highly-encrypted, interactive collectibles that provide both digital and physical experiences. They live in a secured environment that combines advanced technologies such as NFT, DRM and Watermarking.

Burns bring artists and collectors together, allowing their owners to feel part of the creative process and enjoy a new level of proximity. They carry security, inspiration and fun.

TRADE

 EPHEMERAL ART

NFT guarantees digital ownership but it takes more than NFT to secure value. Burns create a direct, binding relationship with the artist using a proprietary technical & legal framework that secures the collector's investment. Burns can be acquired exclusively on Wall Burners but traded on any NFT marketplace.
HOW DOES IT
WORK

?

You can read more about it here, but it only takes a few steps to enjoy a Burn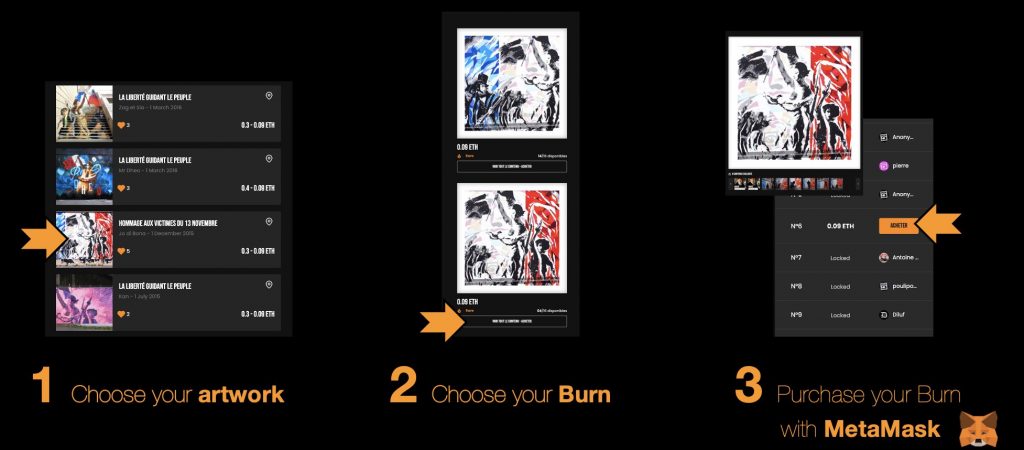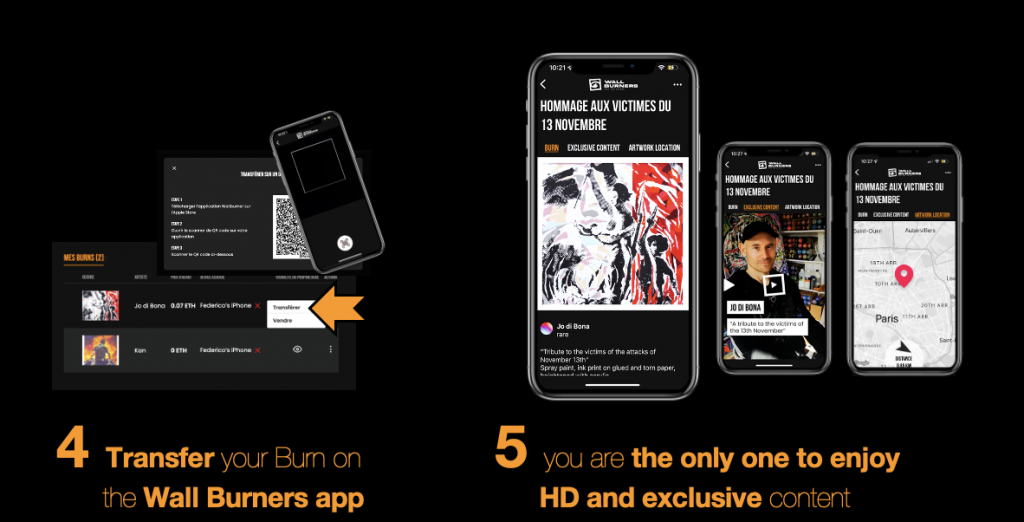 We are
Wall Burners


We

change the game




Burn

with us